Book Review: The Essential Guide To Telecommunications, 4th Edition
List Price $39.99
ISBN: 0131487256; Published: Prentice Hall PTR, Jul 1, 2005; Copyright 2005; Pages: 624; Edition: 4th.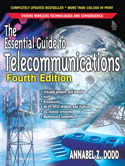 Annabel Dodd has written this very excellent Guide to Telecommunications, now in its 4th edition.
The Essential Guide to Telecommunications is the world's #1 non-technical guide to telecommunications. Writing in plain English, leading telecom consultant Annabel Dodd has completely updated this fourth edition to reflect the vast changes in the industry. Dodd explores the new competitive forces, critical industry issues, and important technologies that impact network security, reliability, and the pace of innovation.
Link to the book page on Prentice Hall web site.
Read Chapter 1 on line here

About the author, Annabel Dodd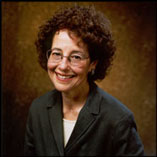 Annabel Z. Dodd is the author of The Essential Guide to Telecommunications (July 1999, Prentice Hall), a best-selling non-technical guide to the industry. She is an adjunct professor at both Northeastern University's state-of-the-art program and State University of New York's Master of Science in the Technology Management Program. The Massachusetts Telecommunications Council recently awarded her the Telecom Professor of the year for 2000.
Formerly in marketing at Bell Atlantic and Telecommunications Manager at Dennison Manufacturing Company (Avery Dennison), she has consulted with major corporations and institutions in the greater Boston area for more than a decade. She is a popular speaker on telecommunications issues and technology, and a frequent contributor to telecommunications journals.
Annabel Dodd's Website
Back to Digest Home Page